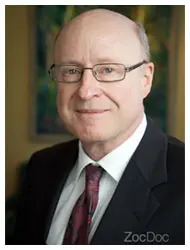 About Gary S. Reiter, M.D.
Gary S. Reiter, M.D. is a second generation ophthalmologist who has practiced at the same location in Newport Beach for over 25 years. Dr. Reiter is committed to providing a caring, individualized approach to the diagnosis and treatment of eye disease without regard to race, gender or nationality. Using his background as a mathematician, physicist and medical doctor, Dr. Reiter has helped thousands of patients achieve their goal of better vision and ocular health.
Professional Information
Bachelor of Arts in Mathematical Physics. University of Colorado at Boulder
Doctor of Medicine. University of California, Irvine
Medical and Surgical Internship, Memorial Sloan Kettering Cancer Center, Weill-Cornell Medical Center, New York City
Resident in Ophthalmology. University of California
Personal Information
Dr. Reiter is an ardent animal lover. He and his wife, Karen, have four cats. He was on the gymnastics team at the University of Colorado and coached gymnastics at the University of California, Irvine during medical school. Dr. Reiter is a classically trained guitarist and has been playing since the age of five.
Office hours
Regular office hours are from:
Monday - Friday
9:00 am to 12:00 pm
1:30 pm to 5:00 pm
Location Map